Is your organization operating at its fullest potential?
We provide training that makes manufacturers successful, including quality improvement, certified operator implementation, lean manufacturing, cost reduction, root cause failure analysis, supervision, industrial statistics, design of experiments, quality function deployment, risk management, technical writing, presentations, and more. Our purpose is to provide the best and most cost-effective training in the world, with measurable results. Don't take our word for it...see what our clients tell us!
Our training approach...onsite, focused, and results oriented!
We present onsite, focused, and intense training tailored to your needs. We're driven by a manufacturing philosophy based on respect, responsiveness, and results. Please contact us to discuss how we can assist your organization.
Our newest books!
| | |
| --- | --- |
| | |
| Unleashing Engineering Creativity is a great book for engineers and others who want to rekindle their creative processes. We lose most of our natural creativity by the time we finish high school because we're taught to stay between the lines. It gets even worse when we become engineers because we focus on meeting specifications and obstacles have crept into our thinking. Lavishly illustrated with numerous examples and exercises, Unleashing Engineering Creativity focuses on 14 of the best creativity tools! Contact us for the training we offer in this area exclusively through Eogogics! | An updated and expanded version of our recent book, Manufacturing Delivery Performance Improvement, is now available! Staying on schedule or recovering from a behind-schedule delivery condition is a tough challenge...no amount of software is going to fix that problem. Manufacturing Delivery Performance Improvement focuses on the seven factors critical to on-time delivery performance. This is not a touchy-feely book; it's based on real-world plant turnarounds. If you're a manufacturer struggling to get back on schedule or if you want to stay on schedule, you need this book! |
Recent programs...
We travel all over the world to serve our clients, including North America, the Middle East, Europe, South America, Central America, the Caribbean, and Asia. Take a look at a few of our recent programs...
Armored vehicle engineers and manufacturing managers exploring new process optimization, delivery performance improvement, and cost reduction concepts in our Manufacturing Leadership program in Ankara, Turkey!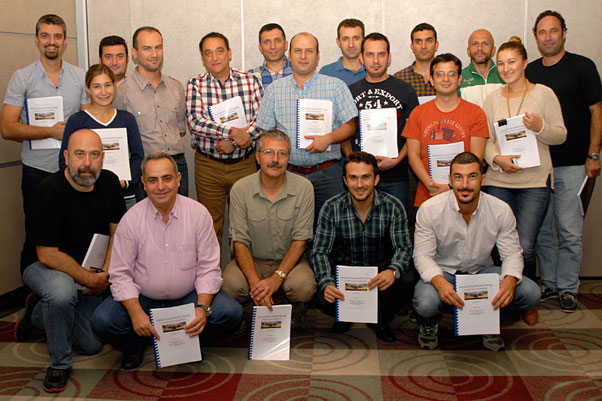 Engineers learning advanced creativity techniques in the Unleashing Engineering Creativity course in Guangzhou, China!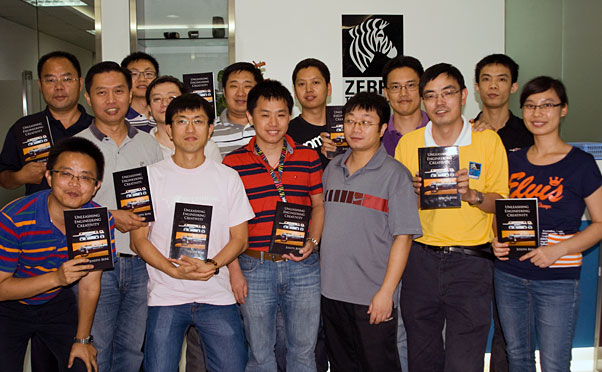 Chicago engineers from a major high tech printer company in our Unleashing Engineering Creativity course...a great program for doing exactly what the title promises!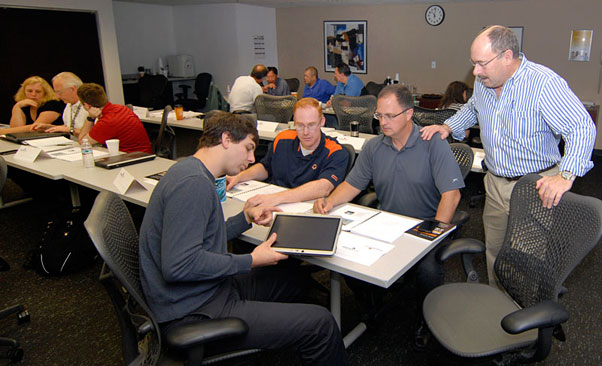 Barbados engineers in our popular Root Cause Failure Analysis training program...these folks make the best beer in the world!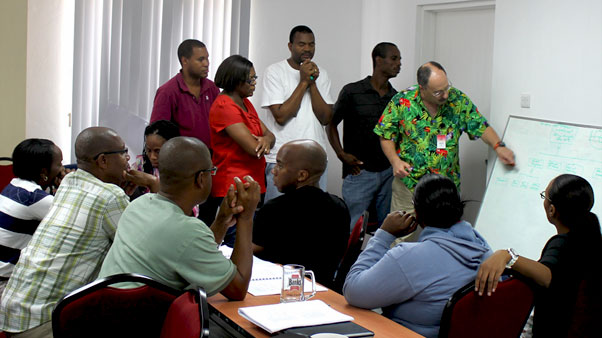 Northern British Columbia energy transmission engineers in our Root Cause Failure Analysis program!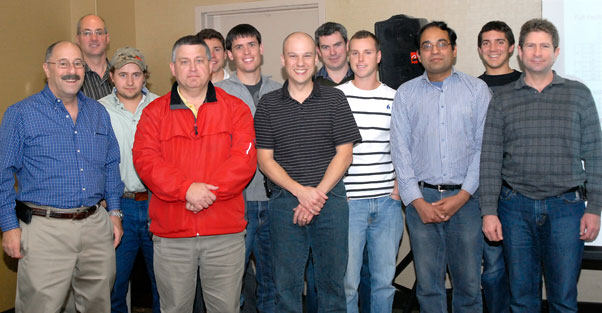 Our Certified Operator training program improves operator skill levels while simultaneously raising quality and lowering costs. Here's a recent aerospace manufacturer graduation in New Jersey...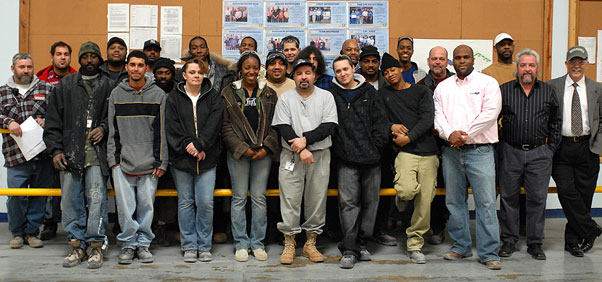 We traveled to Guangzhou, China, to present Root Cause Failure Analysis training to quality assurance engineers, manufacturing engineers, software engineers, development engineers and operations managers!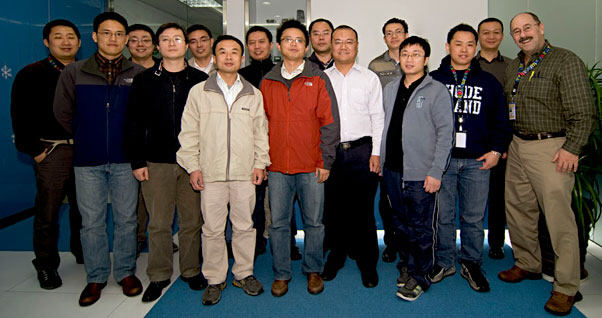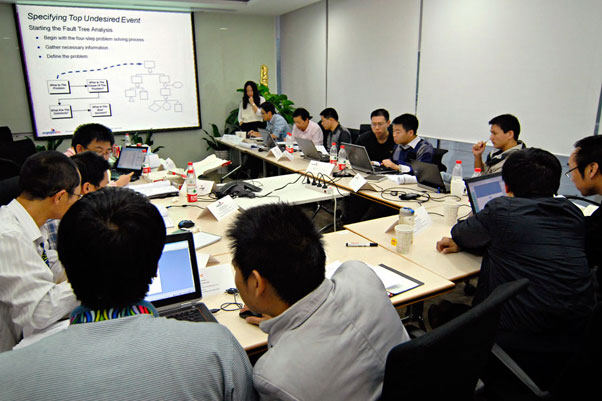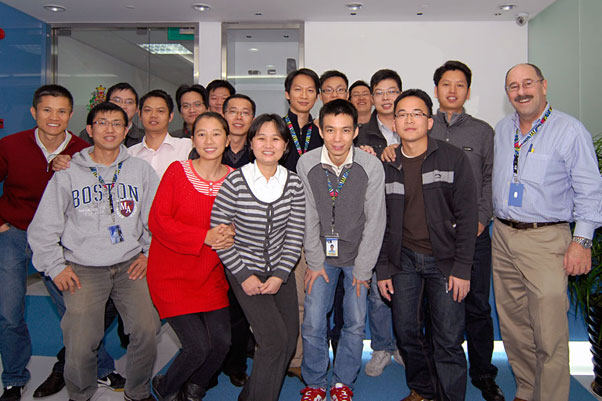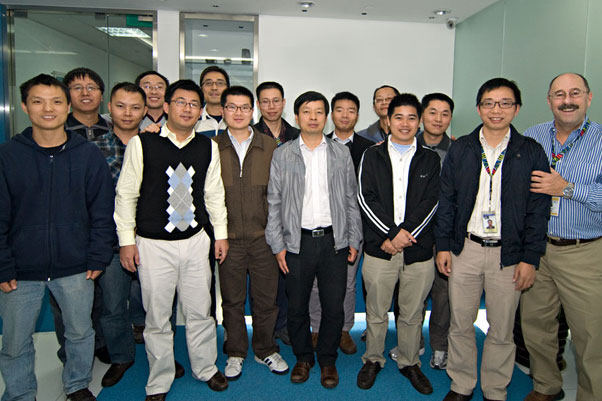 We present many programs at the executive level, too. Here's a group of senior operations executives in our recent Manufacturing Leadership program!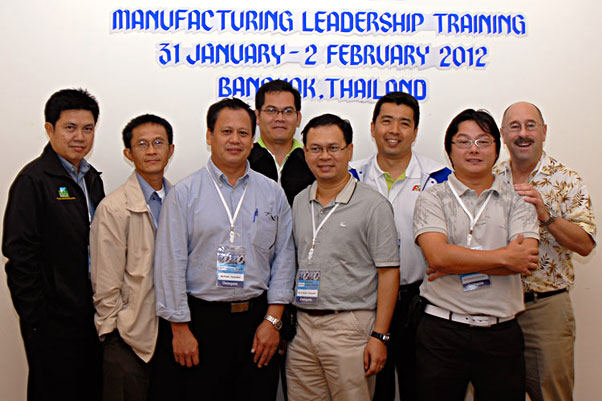 Sharpening manufacturing management and technical skills is our mission, as evidenced by our recent Cost Reduction for Manufacturing program in Bangkok, Thailand!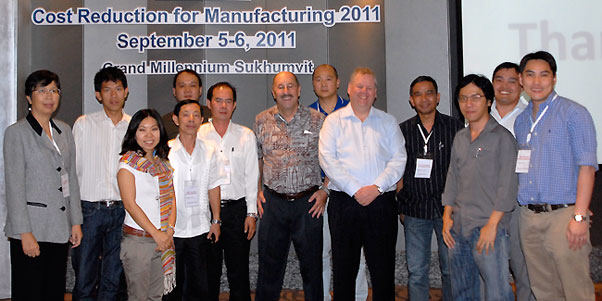 We had a great Root Cause Failure Analysis program in Bangkok, Thailand!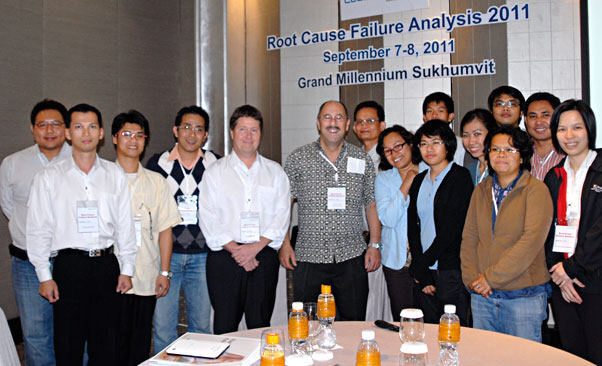 An unending focus on cost reduction is what makes businesses survive and thrive in good times and bad. Our newest book, Cost Reduction and Optimization for Manufacturing and Industrial Companies, was published in January 2009 by Scrivener Publishing and Wiley. This is a hands-on, no baloney, rapid road map approach for any organization interested in identifying and acting on cost reduction opportunities. The book focuses on design, process, supplier, and overhead areas. In addition to providing roadmaps in each area, this book identifies the risks (and actions to control risk) for each recommendation. As an added feature, Excel templates for the quantitative assessment techniques included with this book can be downloaded here.

Our cost reduction training program is based on the concepts included in this book.

One of our key training areas (and the one we built the business on) is failure analysis. We know what it's like when recurring failures add cost to the operation and you have to find the right fix quickly. We also know what it's like when a failure shuts the operation down or prevents clients from using your product.

ASM International published our latest work, Systems Failure Analysis, in December 2009, and you can order a copy here. This is a great book based on actual experience in manufacturing environments, with a focus on finding and fixing root causes of complex systems failures. Our Root Cause Failure Analysis training program uses the approaches and technologies described in Systems Failure Analysis because they work, as many satisfied clients will attest.

Tired of quality management buzzwords that are long on promise but short on results?

Take a look at our Quality Management for the Technology Sector workshop.

Quality Management for the Technology Sector focuses on implementing quality management techniques with proven track records. This 1-day seminar focuses on quality measurement, root cause corrective action techniques (including FMEA, FTA, and SFA), defining customer expectations (including QFD), using statistical techniques (including SPC and DOE), supplier teaming, and the latest quality standards (including ISO 9001:2000). The program is based on Quality Management for the Technology Sector (Butterworth-Heinemann, 2002), our hands-on, practical guide to implementing effective quality management tools.

I would highly recommend this book not just to quality assurance professionals, but to professionals in all disciplines. - John W. Gozza, Quality Assurance Manager, Composite Structures LLC

The book addresses the two major areas of Quality, people management and technical expertise. This is refreshing because it treats these topics openly and honestly, noting the pitfalls of specific Quality initiatives as well as the benefits. - Douglas Caldwell, Management Visibility, The Boeing Company

The book provides a great treatment of current continuous improvement tools and technologies. The material...is direct, to the point and is easy to read. Although many of the concepts are quantitative, examples and case studies makes the material easy to follow. - Jerry Ricketts, Vice President, Operations, OEA Aerospace

---

Would you like to see a few photos from our travels here and abroad? Very few are work related; most are just some of the great local sights we get to see!